Rain Revri Skin Care

REVRI IS TRUE INNOVATION
It Delivers a robust, synergistic blend of ingredients that work uniquely with your skin. It delivers a patent-pending molecule to deliver the nutrition into the deepest layers of your cells. The formulation provides results using two proprietary plant stem cells. Giving nutrition to each layer of your largest organ, the skin.
This is the first skin nutrition system on the market that combines the power of seeds with plant stem cell research AND a molecular delivery system.
E.S.T.-8: ENCAPSULATED SEED TECHNOLOGY
This complex molecule and its advanced delivery system are two of the most important features of our skin nutrition. The plant stem cells are encapsulated in our E.S.T.-8 molecule so they can reach the skin stem cells, which are in the deeper layers of the skin. They combine to recharge the youthfulness of skin stem cells, boost cell turnover to rejuvenate skin from the inside out, maintain regenerative capacity, even as the years pass, and reveal fresher and smoother skin. They also prove to be a catalyst, making other ingredients more effective, a powerful antioxidant, and contain powerful compounds that are not found elsewhere.
SEED STEM CELL
This innovation in our formulation takes our skin care system to a more powerful level. Plant stem cell technology is on the cutting-edge of skin care. We utilize the comfrey root stem cell and the black cumin stem cell.
SEED SOLUTION DEEP MOITURIZER
12 SEED OILS
9 EXTRACTS
2 PLANT STEM CELLS
6 OILS
SEED SOLUTION REVITALIZING SERUM
NUMEROUS KEY ACTIVES & INGREDIENTS
2 PLANT STEM CELLS
10 SEED OILS
11 EXTRACTS
SEED SOLUTION PURIFYING CLEANSER
CONTAINS 90% OIL TO MAXIMIZE HYDRATION
NUMEROUS KEY ACTIVES AND INGREDIENTS
2 PLANT STEM CELLS
11 SEED OILS
11 EXTRACTS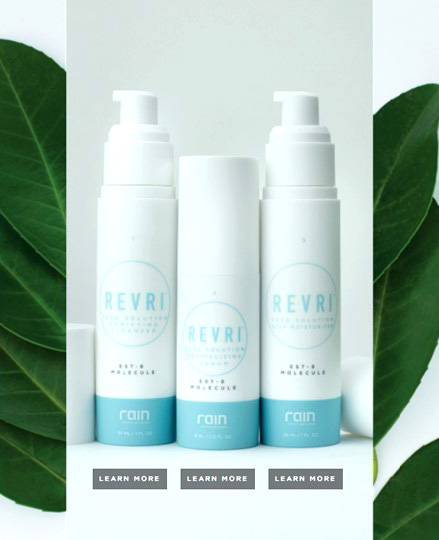 THE SCIENCE
After eight different formulations, decades of research, and countless hours in the lab, our progressive-thinking group of chemists and scientists are proud to introduce to you, our revolutionary and breakthrough new skincare science: Revri.
Our idea was to create an entirely natural skincare line, formulated with seeds, extracts, unique active ingredients, and cutting-edge technology. Our scientists have been seeking the perfect unity of science and nature. Something that could address each of your skin's concerns, and do so powerfully and naturally.
THE POWER OF REVRI
Revri's most powerful feature comes in the form of two plant cells. The Comfrey root and the Black Cumin Seed. This technology is on the cutting edge of skin care. We are the first to use the Black Cumin Stem Cell and hold the patent. These stem cells aid our cells as they grow. Helping our own cells as they grow to help them develop and function to the fullest potential.
Stem cells are undifferentiated cells that can differentiate into specialized cells. Our skin's stem cells in the epidermis are in the basal layer of the skin. As the cells differentiate into specialized cells, they migrate through the epidermis and make their way to the top, forming the stratum carenum. This process is known as cellular turnover.
However, with time, cellular turnover decreases, leading to the thinning of the epidermis, a decreased ability to heal and recover, decreased elasticity, and decreased regeneration of the extracellular matrix. These effects are shown vividly on the surface of your skin.
THE RESULTS
Revri was designed to combat the signs of aging, thicken the epidermis, visibly reduce fine lines and wrinkles, smooth and revitalize the skin; all while providing it the hydration, antioxidant protection, and vitamins needed for a healthy, youthful glow. The synergistic effect gives your skin what it needs to maintain youthfulness and long-term beauty. This results in increased skin firmness and smoothness, increased skin elasticity, and increased epidermal turnover, and true, long-term beauty. It allows your skin to work youthfully and to its fullest potential.
THE PROOF IS IN THE NUMBERS:
27% REDUCTION OF WATER LOSS
67% INCREASE IN FATTY ACIDS
AFTER 8 WEEKS
32% OF SUBJECTS SAW REDUCTION OF REDNESS AND BUMPS.
AFTER ONE WEEK
22% INCREASE IN HYDRATION
18% INCREASE IN SKIN ELASTICITY
17% INCREASE IN SKIN FIRMNESS
35% DECREASE IN SKIN ROUGHNESS
AFTER 28 DAYS OF APPLICATION THERE WAS A SIGNIFICANT INCREASE IN SKIN SMOOTHNESS COMPARED TO SKIN'S INITIAL CONDITION
PLANT STEM CELL CLINICAL RESULTS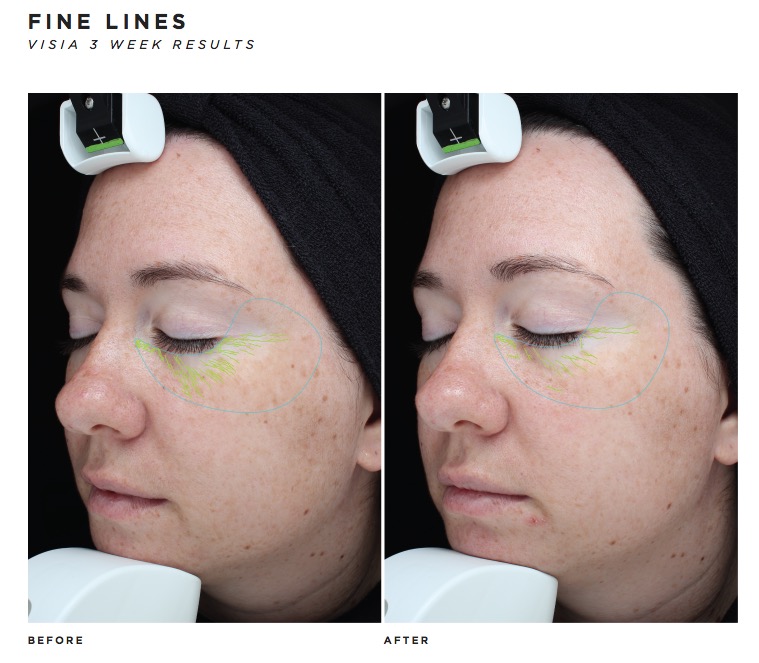 Buy Rain Revri